Partner Referral Program
Why should this interest me?
This enhancement enables you to increase your partner base via your own referral campaign. Your partners can now recruit new partners for you and be rewarded according to your desired commission rates.
How does it look now?
As a platform admin, you need to first update your configuration settings to enable partner referrals to be tracked. You should then select a specific Advertiser to host your partner referral program.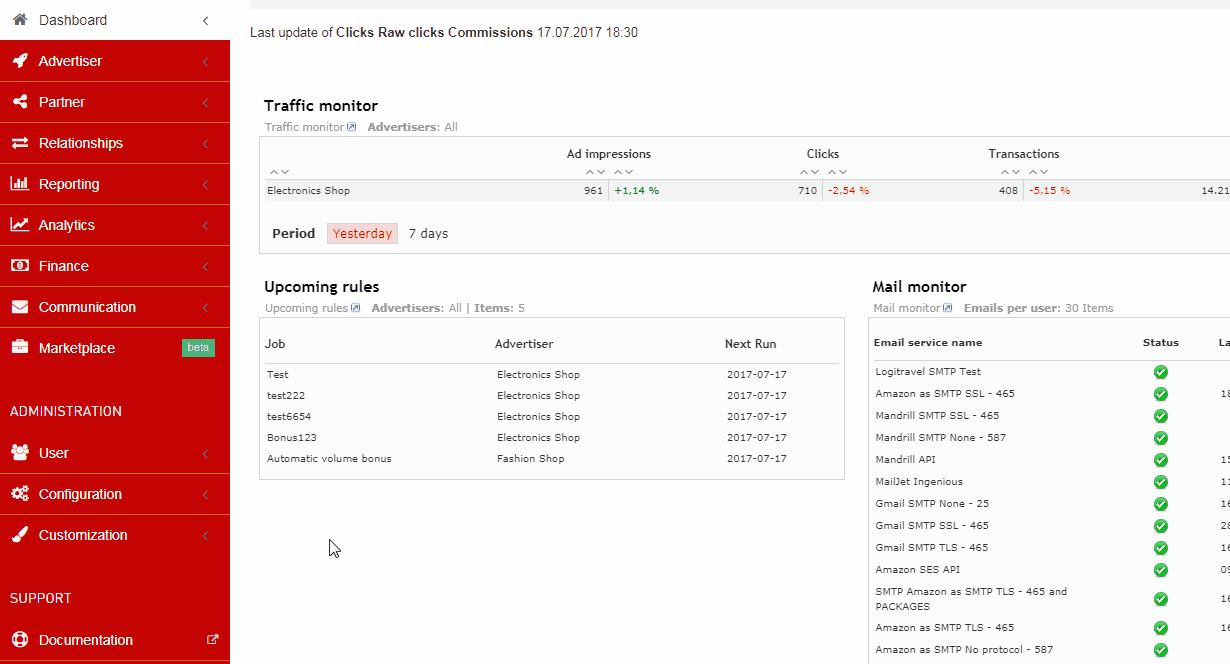 Once selected, a conversion target for partner referral is automatically created within this Advertiser. Now you can setup your commissions and ad media for your partner referral program. Once the set up is complete, any successful registrations will be tracked in your partner referral program.
Other related article from our support documentation: